In this FAQ article, we aim to provide a comprehensive understanding of why your available funds may fluctuate and address common questions related to the stability and value of BUSD, a stablecoin tied to the US Dollar.

Why do my available funds fluctuate?
Your available funds may fluctuate due to the nature of BUSD, which is a stablecoin linked to the value of the US Dollar. Fluctuations occur as the value of BUSD changes relative to other currencies, such as Euros, which is used to display your available funds for user convenience.

What is a stablecoin?
A stablecoin is a type of cryptocurrency designed to maintain a stable value, typically pegged to a fiat currency like the US Dollar. Stablecoins aim to provide the advantages of cryptocurrencies, such as fast and secure transactions, while minimizing price volatility.

How does BUSD maintain stability?
BUSD is backed by reserves of the US Dollar, meaning that for every issued BUSD token, there is an equivalent amount of US Dollars held in reserve. This backing ensures stability and helps maintain a consistent value of 1 BUSD equal to 1 US Dollar.

Why are my funds displayed in Euros if they are in BUSD?
The display of funds in Euros is for user convenience, as Euros are widely recognized and used as a common currency. It allows our users to quickly understand the approximate value of their available funds in a familiar currency.

How frequently do fluctuations occur?
Fluctuations in BUSD's value can occur by the minute or even within seconds, as it is influenced by market dynamics and demand. The exact frequency and magnitude of fluctuations depend on various factors, including market conditions and trading activities.

Will my overall stablecoin balance change due to fluctuations?
Fluctuations in the value of BUSD against other currencies, such as Euros, may affect the displayed amount of your available funds. However, the actual balance of stablecoins you possess remains unaffected until you initiate any transactions.

How can I check my stablecoin balance?
To check your stablecoin balance, access your BOTS account, click on the "Profile" menu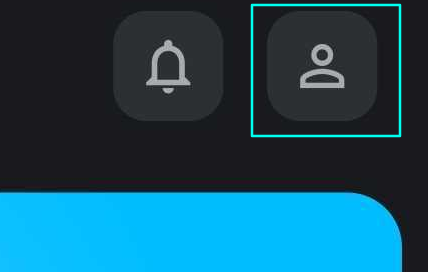 then look for a section labelled "Assets & Payments", click on "Your assets". Here, you should be able to view your stablecoin balance, including the amount of BUSD.
Should you encounter any difficulties or have further questions, it is advisable to our Support team for assistance at support@revenyou.io.